Facing the blooming flowers in spring, the choice of container is very important if you want to pick one and put it in your home to create the atmosphere of spring.
The glass vase, for example, frequently becomes the first choice among many flower objects, not because it is not unique, but because it is versatile and good-looking.
The collision between the glass vase and the spring flowers, like a crack in the cold lake, the warm breath constantly rushing to come, so that people can not resist addicted to this collocation.
We have prepared several carefully selected glass vases for you to enjoy the beauty at home.
Frosted glass vase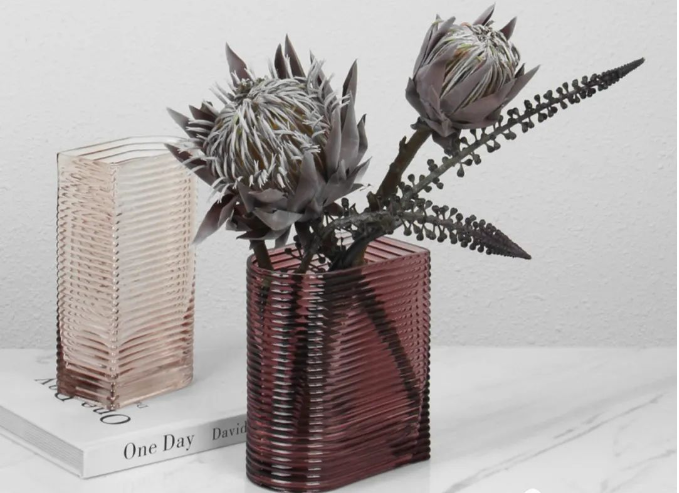 When you see a beautiful vase, no matter whether there are flowers waiting at home, you want to take it home to quietly appreciate it at the first time.
This frosted glass vase has that anxious charm. Geometric design, rich style, rich color and fashion, randomly choose a, can become the sight of the home constantly linger art.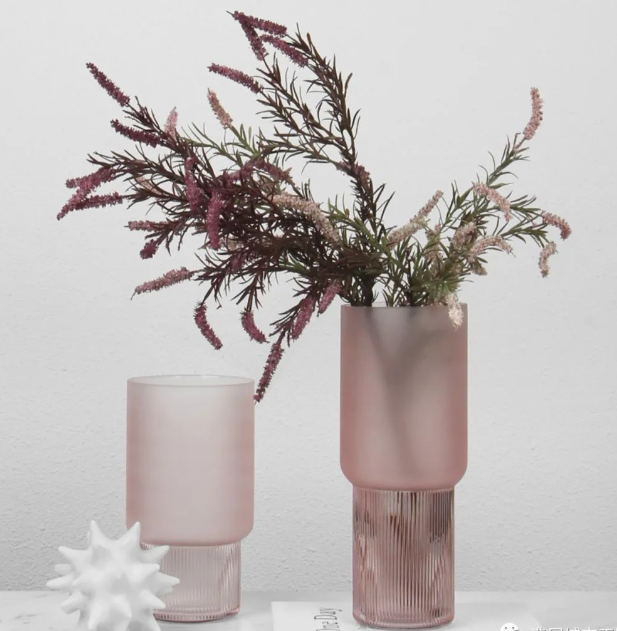 In terms of appearance, the vase comes in different shapes, high and low, and frosted sizes, all of which are created and evolved from the material of glass, so that simple and elegant flowers can also have a striking appearance.
In terms of color, each vase is colored with peach pink, which is more beautiful than spring flowers, breaking the limitations of people's cognition of glass vases. It can not only be used for flower arrangement, but also for decoration, killing two birds with one stone.
Small gourd vase with clear glass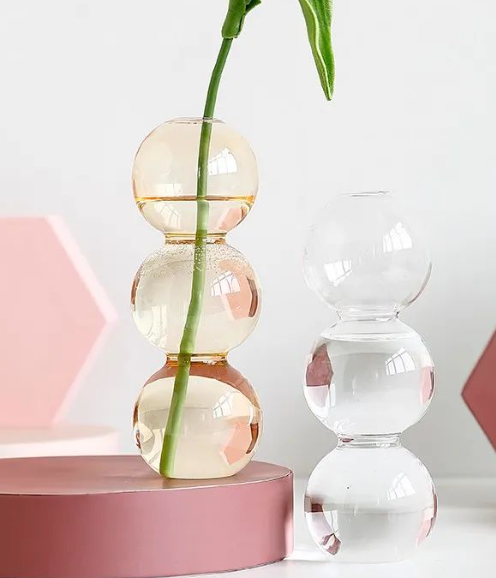 And while vases are recommended, you can't miss this decorative artifact that has taken social media by storm -- the clear glass gourd vase.
This vase has a unique shape, the gourd shape of the bottle design, people can not help thinking of flowers and it, the romantic story is still resting, just placed in the home, the atmosphere has become rich from plain.
Green, brown, white, champagne, there's always one to go with the mood when you need something beautiful to embellish your life.
It should be noted that this vase is more concerned with the aesthetic, so the number of flowers is relatively required, basically a single is the limit of its display.
When you welcome spring, you don't need to renovate your home so seriously. A flower or a delicate glass flower can give you the ceremonial feeling that life should have.
---
Post time: Feb-18-2023