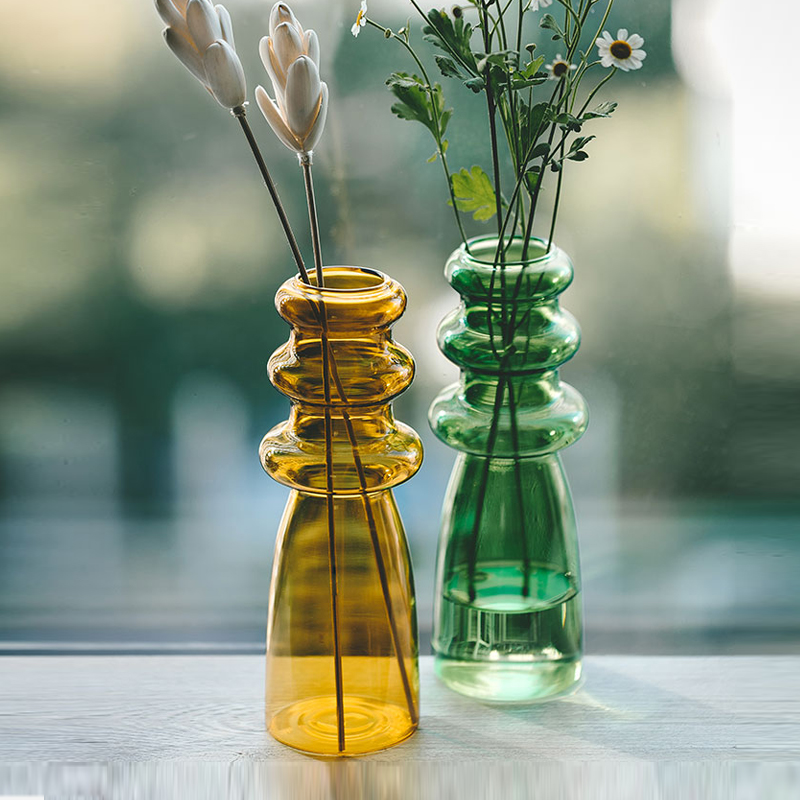 A vase is a decorative container that is typically used for holding flowers. It can be made from a variety of materials, including glass, ceramic, metal, and even plastic. Vases come in many sizes, shapes, and colors, making them perfect for any occasion or style of decor.
The history of vases dates back to ancient times. In Greece, vases were commonly used as drinking vessels or for storing food and other items. The Greeks eventually began using vases for decorations, often painting intricate designs onto them. These painted vases were highly valued for their artistic and historical significance.
Some reasons why a vase is important for home decor are:
1. Aesthetic appeal: A beautifully-designed vase can add elegance and sophistication to any space. It can enhance the overall look and feel of a room and make it more inviting and pleasant.
2. Complements the flowers: It provides a stunning display for freshly cut flowers, especially when the vase's design matches the flowers' colors and patterns. It can create a focal point in the room and make a statement.
3. Creates height and dimension: A vase provides an excellent opportunity to add height and dimension to a room's decor. When placed on a table or a shelf, it can create depth and visual interest.
4. Adds personality: A unique or distinctive vase can reflect the homeowner's personality and style. It provides an opportunity to express individuality through home decor.
5. Versatile: A vase is a versatile decorative piece that can be used in any room in the house, from the living room to the bedroom and even the bathroom. They come in various shapes, sizes, and colors, making them suitable for any interior style.
In conclusion, a vase is an essential decorating accessory that can suit any space or style. Whether you prefer traditional or modern decor, there is a vase that will complement your taste perfectly. So, whether you're looking to enhance the beauty of your flowers or add an elegant touch to your decor, a vase is the way to go.
---
Post time: Apr-02-2023