Time: From 7 to 9 January 2023
Place: Munich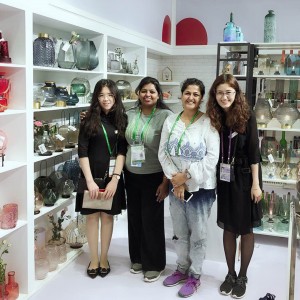 As the largest trade fair in the German-speaking south of Germany, TrendSet is visited by around 35,000 buyers and senior decision makers from a variety of industries every January and July. Here, industry leaders large and small, niche vendors and newcomers showcase a variety of trending products from the worlds of interior design and lifestyle. 2,500 brands and collections from about 40 countries use TrendSet as a trend and order platform to showcase their new products. Here, industry viewers have the opportunity to learn about many trending products in the interior design and lifestyle areas at an early stage and order directly for next season, and in some cases even the season after that.
Twice a year, TrendSet lights fireworks of ideas and inspiration in Messe Munchen's approximately 100,000 square meters of exhibition space. In 15 indoor and lifestyle sections and three themed sections, exhibitors showcased inspirational things about living, eating, leisure and giving. In addition, as a trend platform, TrendSet provides exhibitors and visitors with an early preview of the next season's trends, which showcases upcoming colors, textures, patterns and materials, as well as how manufacturers interpret trends in their products.
As a trend and order platform for the international interior and lifestyle industry, TrendSet divides its trade fair structure into 15 Interiors & Lifestyle Fair Areas. There are also three topic areas with special offers. Which including Furniture & Lighting, Decorations & Accessories, Furnishings & Design Objects, Home & Textiles, Fashion & Jewellery, Beauty & Wellness, Kitchen & Tabletop, food & drinks, Floristry & Garden , Christmas & Seasonal , Gifts & Fun , Spirituals & Souvenirs , Stationery & Papery , Office & School , Hobbies & Toys.
---
Post time: Dec-31-2022