In order to improve the occupational health level of employees and stimulate their enthusiasm for work, the company's annual employee physical examination activity on May 16, 2022 once again kicked off. The arrangement of this physical examination on the one hand to strengthen labor safety and labor health management, to ensure the safety and health of employees, more importantly, the company adhering to the humanistic care, adhere to the people-oriented, care for employees, to ensure that employees can timely grasp their health status, enhance employees health awareness, improve work efficiency.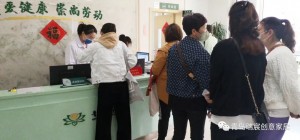 In order to ensure the smooth progress of physical examination, the company contacted with professional qualified physical examination institutions in advance, and formulated detailed physical examination implementation plans based on the actual working conditions of employees. The physical examination included helicobacter pylori, color ultrasound of various organs, carcinoembryonic antigen, CT, gynecology, andrology, internal medicine, surgery, 27 blood routine, 11 urine routine, 14 liver function, 4 kidney function, 4 blood lipid and other items. The whole physical examination process was orderly, standardized and reasonable. With the great cooperation of all departments, the physical examination activity was successfully concluded.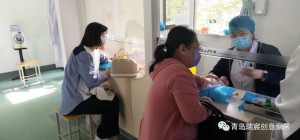 After the inspection, the company will truthfully inform the participating employees of the physical examination report, and give special reminders to the employees who need further inspection, so as to achieve "early detection and early notification".
Through the physical examination, employees can timely understand their own physical conditions, with a healthy body and mind actively into the work, and contribute to the development of the company.
---
Post time: Jan-08-2023