Time: 19-23 JAN. 2023
Place: Paris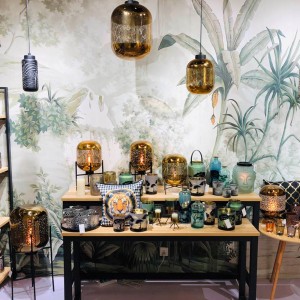 2023 Paris Fashion Home Decoration Design Exhibition (Organisation SAFI), exhibition time: January 19th to January 23rd, 2023, exhibition location: France- Paris -82 Avenue des Nations, 93420 Villepinte, France- Paris north suburb of Villepinte exhibition center, organizer: SAFI company, held twice a year, exhibition area: 130,000 square meters, visitors: 75,755 people, the number of exhibitors and exhibitors brands reached 3,460.
MAISON&OBJET, the first exhibition of home decoration design in the world, is one of the three famous exhibitions in Europe. The biggest charm of Paris Home Decoration Exhibition is that it can timely show the latest trends in the international home decoration industry, where you can enjoy the home fashion trends released by professionals.
MAISON&OBJET, with its luxury, design, decoration and accessories, represents contemporary furniture, ornaments, handicrafts, home accessories, fashion accessories, restaurant art, home clothing, home textiles/wallpaper/wallpaper, architectural solutions, gifts, aromatherapy items and other cutting-edge fashion trends, bringing the latest trend of global home fashion.
In addition to the new trend of home decoration industry, this year MAISON&OBJECT will be a multi-category design integration, bold shout "Let's call the world Maison!" "The elegant and playable lifestyle is spreading fast.
The exhibition is the most influential exhibition of home decoration and decoration in Europe, and also the most important industry vane to develop the European market.
Range of exhibits:
National style Museum: Integrate the inspiration and concept of multi-ethnic decoration
Textile Pavilion: Top home textile daily necessities and cloth ornaments, household textile decoration.
Cooking and Design House: Living art decoration around the table, kitchen and food.
Decoration Pavilion: A comprehensive display of new Windows in the field of home furnishings, urban and contemporary decorations, curtains, cloth art.
Art and Handcraft Exhibition: Designers, artisans and artists' unique works and exquisite handicraft creativity, modern concept, fashion and beauty blend through the most fashionable accessories
Interior furnishing art: Display international famous household brands, household decoration.
---
Post time: Jan-08-2023