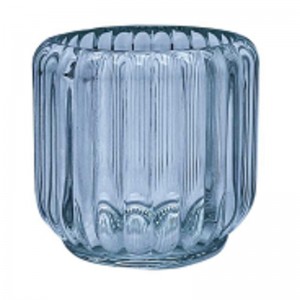 Candle holders are a great way to add a touch of warmth and coziness to your home decor. They can be used for everyday use or for special occasions such as parties or romantic dinners. With so many options available in the market, it can be challenging to choose the suitable candle holder that best fits your needs. Whether you're purchasing a candle holder for the first time or looking to add to your collection, this article will guide you on how to buy a suitable candle holder.
Consider the Size The first thing to consider when buying the right candle holder is the size. You will want to choose a size that is appropriate for the area you plan to use it. Small candle holders can be used in smaller spaces, such as on a bedside table or desk. A larger candle holder would be more appropriate for a dinner table, living room, or foyer. Make sure that the size of the candle holder is not too big or too small for the candle, as the combination of the two will compromise the stability of the candle during use.
Choose the Appropriate Material The material of the candle holder is another crucial factor to consider. The most popular materials are glass, metal, wood, and ceramic. Metal and glass holders are popular due to their durability, and they come in various styles and design. Ceramic and wooden candle holders are popular because they add a natural and unique touch to your home decor. The material should be easy to clean, match your home decor color scheme and style, and be sturdy enough to ensure the safety of your candles.
Consider Style and Design Candle holders come in various styles and designs to fit your personal preferences. Geometric candle holders are perfect for modern spaces, while rustic candle holders are best for farmhouse styles. If you prefer a dainty and sophisticated touch, you may want to consider a decorative votive holder. It's important to ensure that the style and design of the candle holder complements your overall home decor.
Think About the Type of Candle When purchasing a candle holder, it's essential to consider the type of candle you plan to use. Make sure that the candle fits snugly and securely in the holder to avoid accidents. Some candle holders are best suited for unique candles such as tea-light candles, votive candles, and pillar candles. Consider purchasing the correct candle's size for the candle holder to avoid dangerous situations.
Conclusion Candle holders are a perfect way to add ambiance and style to your home decor. When making a purchase, it's essential to consider the size, material, style, and type of candle. Candle holders come in various designs and styles, so choose one that best suits your preferences and complements your home decor. By following these guidelines, you'll be on your way to finding a perfect candle holder that will add a touch of warmth and beauty to your home.
---
Post time: Apr-08-2023