Eighteen years later, Realfortune has passed through eighteen years. Realfortune's partners through continuous practice and learning, in this new era of rapid development of tenacious cultivation and sowing, in the field of glass crafts has stood in the forefront of many competitors, proud!
Realfortune is a platform of passion, ideal and mission. It is a platform for us to realize our dreams. More importantly, it is a platform for us to share. It allows us to stimulate infinite potential in our work, burst out infinite inspiration, shine a different brilliance.
Ella: Never forget why you started, and your mission can be accomplished.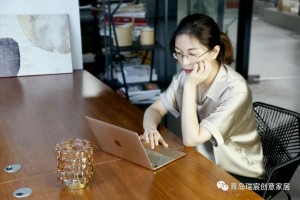 The long road is long, don't forget the original intention. In life, we should dare to look up at the stars, but also learn to be down-to-earth. Without the courage to look up at the stars, there is no lofty dream, and the lack of down-to-earth energy can not go to the predetermined direction.
"I have been in Realfortune for nine years, from sales assistant to sales director. Looking back on my hesitation and persistence, I can't leave the company's help and training, so that I can pass the customs smoothly at every turning point. At Realfortune, there was no infighting, no unnecessary internal friction, a simple relationship, real work. Grasp their own rhythm, arrogant but not impetuous, fast but not rough, steady to win. This is true from leaders to employees. The meaning of work is to have a carefree and happy life while realizing oneself. At Realfortune, I became the person I wanted to be and got the life I wanted."
Lily: Mindset and focus are the winning weapons for success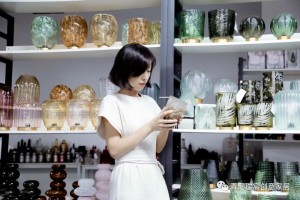 Realfortune introduced three new products at the 2018 fair. Once on the market, it was snapped up by foreign friends, and the reservation list is full. Now, four years later, these three series of products are still popular with customers, and designer Lily has ushered in her career breakthrough.
"I love immersive creation, and the company is willing to give me a platform to do what I love," Ma said of her achievements at the company. The three new products launched in 2018 took more than two years from the first production to the shelves, during which time we could not have done without the support and trust of the company, as well as the opportunity and cultivation given by the company." Designers are not just painters. Design has soul. A good product can give people different spiritual feelings and stimulate people's imagination for a better life. As a designer, it is a common problem that the idea cannot be realized or the finished product is not sold well, and the process cannot reach the desired effect, which requires us to keep a good attitude at all times and continue to produce.
Kathy: Seize the opportunity and do your best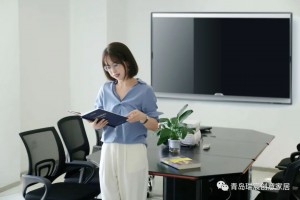 The most can rely on only their own. Efforts to improve their abilities in an all-round way to long-term development, or will eventually be eliminated by the society.
From foreign trade white to sales manager to vice president of the company, this way "hard" really useful. Kathy majored in business administration in college, and then changed her profession to do foreign trade. When she first entered Realfortune, she was not fully aware of many things. Follow my colleagues constantly to learn, English is not good enough to practice more in private; Lack of sales experience on the 'small fish' also do not let go, strive for more opportunities to communicate with customers; Order follow up is not perfect, always keep close contact with the factory. Try to enrich yourself, improve yourself, improve yourself in all aspects, have a sense of responsibility to bear things, when the opportunity comes, you will be able to grasp, Kathy did it.
Our boss Merry always said: "The right people do the right thing, individual ability to play to the extreme, it will be a good team." I believe that adhering to this view of people, in the next five years, ten years, twenty years, the company will have greater breakthroughs and achievements.
---
Post time: Jan-01-2023