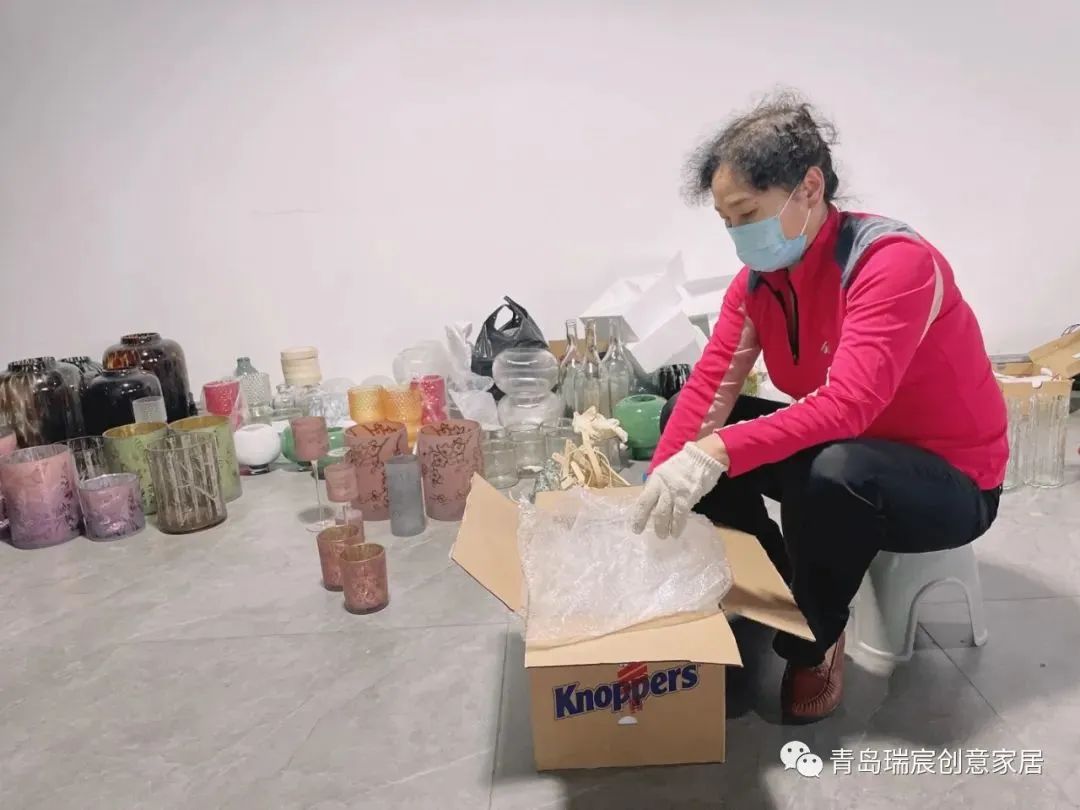 Your packing is too strong to take apart.
Realfortune's export products are mainly lamps and vases, both of which are fragile and easily damaged if they are careless. At this time, the packaging of goods plays a crucial role. Elder Sister Zhang Jingshu from the logistics Department will wrap several layers as much as possible when packing for customers, so as to avoid unnecessary damage to the products on the road and ensure that customers can receive intact products at one time. Because of Zhang Jingshu's excellent work style, the breakage rate of our products is very low, which is the responsibility of Realfortune people.
Sometimes there will be some urgent orders, which must be shipped on the same day, or the products that have been packaged need to be repackaged when the customers have new requirements. After hearing these things, Zhang Jingshu immediately threw herself into work without a word of complaint. Hands are flying fast, but the quality of the packaging is the same as before. Zhang Jingshu's hard work style has been recognized and praised by her colleagues.
Honesty, responsibility, forge ahead, Realfortune people of this simple and firm spiritual strength, worth us to learn.
Guided by the values of "integrity, responsibility and enterprise", we respect labor and advocate the strong atmosphere of creation.
Let honest labor and hard work become the order of the day; Externally, we are responsible for our customers, responsible for our partners, is their unswerving choice.
Personal growth is inseparable from the development of the company. The development and progress of the company depends on the efforts and creation of these workers within the company.
On the occasion of May Day, let us promote the spirit of work, pay tribute to workers, and cheer for those who build dreams.
---
Post time: Feb-11-2023